But, Freedman argued, these online-content creators are providing a valuable service and deserve to be fairly compensated for their work. "In no uncertain terms, these gamers are artists, entertainers and content creators — they perform, they act, they direct, they edit and they stream," the complaint reads.
And there's no lack of money swirling around the industry. Forbes reported in 2018 that e-sports revenues could reach $1.65 billion by 2021. The influencer-marketing industry is set to reach up to $10 billion by 2020, according to Adweek.
Read: Making a living before making it big on YouTube
Tenney's lawsuit comes at a time when more creators are speaking out about the varying ways the system is stacked against them. In November, a slew of top YouTubers filed lawsuits against Defy Media, a prominent multichannel network that acted as a middleman between creators and brands, after the now-defunct company failed to pay them ad revenue from their videos. Anthony Padilla, a popular YouTuber, says he sold his channel, Smosh, which had 20 million subscribers, to Defy Media for what turned out to be zero dollars because he didn't read the contract closely enough. "We had no representation. We didn't understand," he said in a video last year. "I don't know if we were purposely taken advantage of, but we were taken advantage of, and that's my bad." In 2018, I reported that Speakr, one of the oldest and largest influencer-management platforms that acts as a bridge between brands and influencers, failed to pay at least 20 influencers for work they had done on behalf of brands such as Walmart and 23andMe. Instagram memers have also sought to unionize.
Tenney and his lawyer argued that the lawsuit is about "sending a message" about internet workers' rights.
"The time is now for content creators, gamers and streamers to stop being taken advantage of through oppressive, unfair and illegal agreements," Freedman said on Monday. "The significant legal actions taken today will be a wake up call that this behavior will no longer be tolerated. The gaming community deserves a safe environment that allows gamers the freedom to control their own careers."
We want to hear what you think about this article. Submit a letter to the editor or write to letters@theatlantic.com.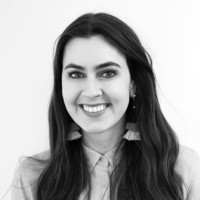 Taylor Lorenz is a staff writer at The Atlantic, where she covers technology.